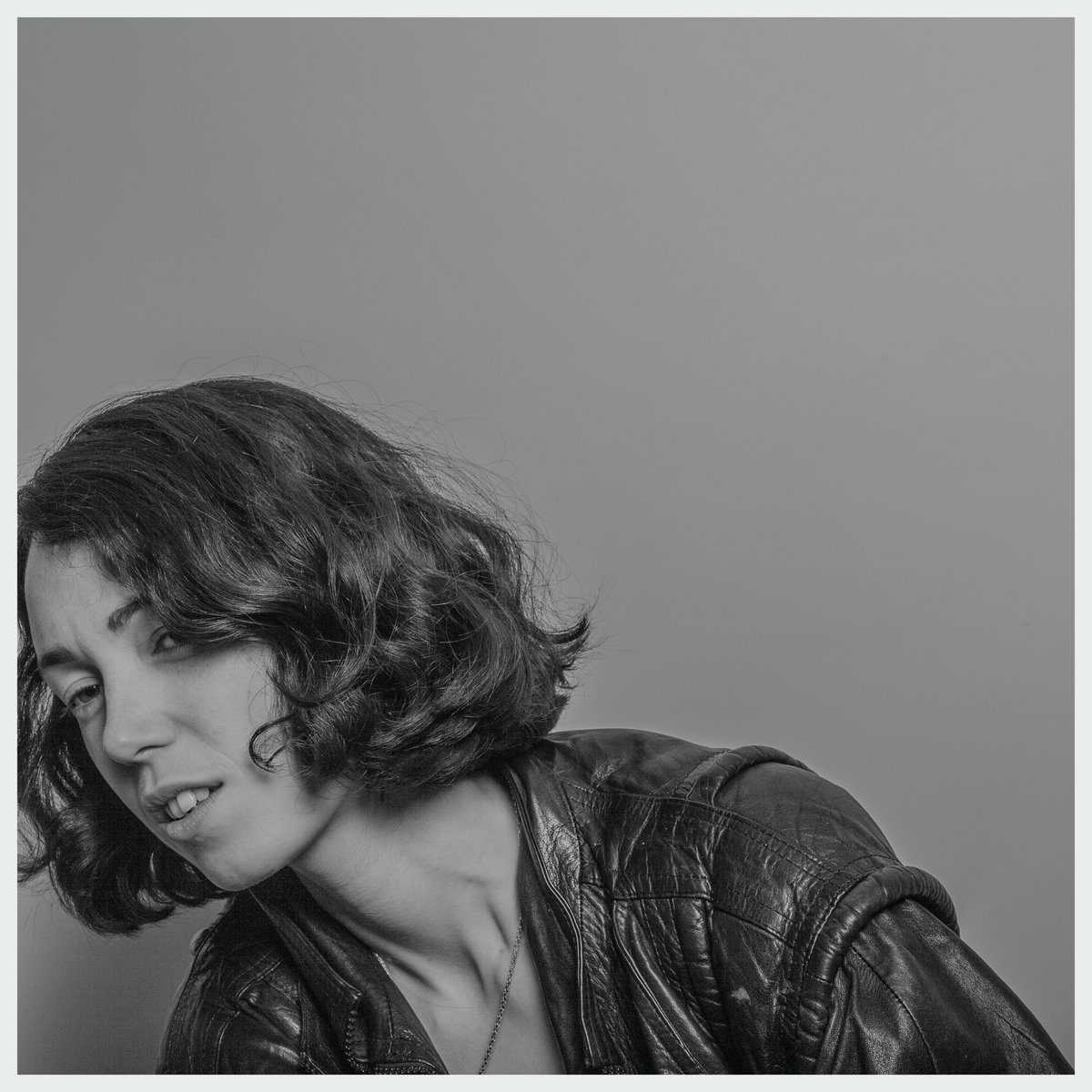 Kelly Lee Owens
is the self-titled debut from the London based producer/trance artist.

After releasing some EP's and working on other people's work, she has gone for broke and released her first album.

This is a brave move for anyone to do, to make create something and name it after themselves.

I know that I can be hard on bands and artists on this blog, but I always admire the fact that these people have the guts to do this, it is an inspiring thing to do.

I first read about this record in Mojo magazine, thought about listening to it and promptly forgot (my band).

But I was recently reading an article on Pitchfork and Kelly Lee Owens was in a list of albums that have gone under the radar in 2017.

This brought it back to my attention, so I have promptly written this short review.

I am not gonna lie and say I have always been a fan, this record is the first piece of music that I have knowingly listened to by Ms. Owens, but it is now time to see what this record is about.

01 - S.O.

"S.O." starts this album with a hypnotic and dream-filled song, it's a gentle introduction to this artist for someone such as myself who has not heard her work before. With strong strings, a low bass and various organic sounds, it has a charm and grace that I surprised me, it also gained my interest. Also, the fact that I could hear sound effects that were not straight from a computer perked my ears, those noise give "S.O." an organic feeling and it sounds beautiful.

02 - Arthur

"Arthur" continues that organic feeling on, with the sound of running water, birds and other wildlife at the beginning of the song as the music builds up. "Arthur" reminds me of the early work of The Orb and The Beloved, when trance was not a dirty word and you could listen to listen to atmospheric music that you could also dance to when the mood suited. It's a modern take on an old style, I love the performance on this song, it never gets old or boring.

03 - Anxi - Featuring Jenny Hval

"Anxi" is another old-school dance tune given a modern perspective, one that reminds me of the early 90's club scene with its haunting vocals (supplied by Jenny Hval) and the massive emphases on the bass and percussion on "Anxi".

It's a great tune, just the right length so you do not lose your interest and not too short either, one of the best songs on the album.

04 – Lucid

"Lucid" keeps up the fantastic work of trance/dance joy from Kelly Lee Owens, with a gentle touch and memorable vocal performance, "Lucid" sounds like a daydream make flesh, as if the dance has broken into reality and is dancing around you.

It's another song that sounds retro, but without sounding dated in the slightest.

I love the way to swirls around you, entwins and then departs with a gentle memory. This album keeps getting better with each track.

05 – Evolution

"Evolution" keeps everything simple once again, there is a minimalist feeling to the music, but the tempo is increased, and the party is starting to pick up its pace.

There is no complication here, it is a straight forward dancing number, the bass is spot on and there is no fat to the music – streamlined and to the point, just how this sort of music should be.

06 – Bird

"Bird" kicks off the second half of this album in style, it's a chill out anthem in waiting and will be high in my own personal song of the year list.

It has a lovely little repetitive chime running through the song, once again bringing the organic feeling back to the album, the energy pitches and wanes in the right places here, creating one of the best pieces of electronica in 2017, simple and delightful.

07 – Throwing Lines

"Throwing Lines" keeps up the minimalist, old school feeling that has been the main feature of the album, with another piece of

joyful sound that gives the body shives and sends the pulse racing as the bass picks up pace and the music sounds delicate as always.

This is one of the few tracks on Kelly Lee Owens that feels as if it was ended too soon, but it is still a good number.

08 – CBM

"CBM" is a straight forward (mostly) instrumental, bare bones, fast-paced, bass filled and straight to the point.

It's another good song, one that keeps the energy flowing and does not waste any time with strange paths of music interludes and sounds as good as anything else off the album.

09 – Keep Walking

"Keep Walking" is the penultimate song of the album and reminds me of Fever Ray from the outset, with its minimalist instrumentation, heavy vocal emphasises and the lack of anything outside of those elements.

It's a decent enough song, but not one that I would choose as a shining example of the positives of this album.

10 – 8

Ending the album is "8", a song that starts with a looping chime, various noises spinning around and the presence of a bass drum.

Then the bass kicks in, with the song building at a slow pace, but upwards it builds ever onwards.

It reaches a natural peak before the noise starts to crumble in on itself and the music starts to come to its natural conclusion.

It's a decent enough ending, but it does take a while to reach its conclusion.

This is a great introduction to the work of Kelly Lee Owens, it has a soul that you don't always acquire on your first release, it has a presence that transcends its own genre and it is one of the best secrets of the underground in 2017.

It works in every situation, as a relaxer, as a club album, as a driving album, as a piece to get excited about and play to your friends.

I love this record, it's such a unique piece of art and I recommend you check it out now!

8.5 out of ten – Oh, now you have my attention and maybe my time, money and heart

Top track – Birds

You can purchase Kelly Lee Owens (album) on Amazon here.
You can purchase Kelly Lee Owens (album) and other recordings on the Kelly Lee Owens Bandcamp page here.
You can visit the Kelly Lee Owens website here.
You can follow the activities of Kelly Lee Owens on Facebook here.
You can stream Kelly Lee Owens (album) on Spotify here.
You can stream Kelly Lee Owens (album) on Deezer here.
You can stream Kelly Lee Owens (album) on Tidal here.