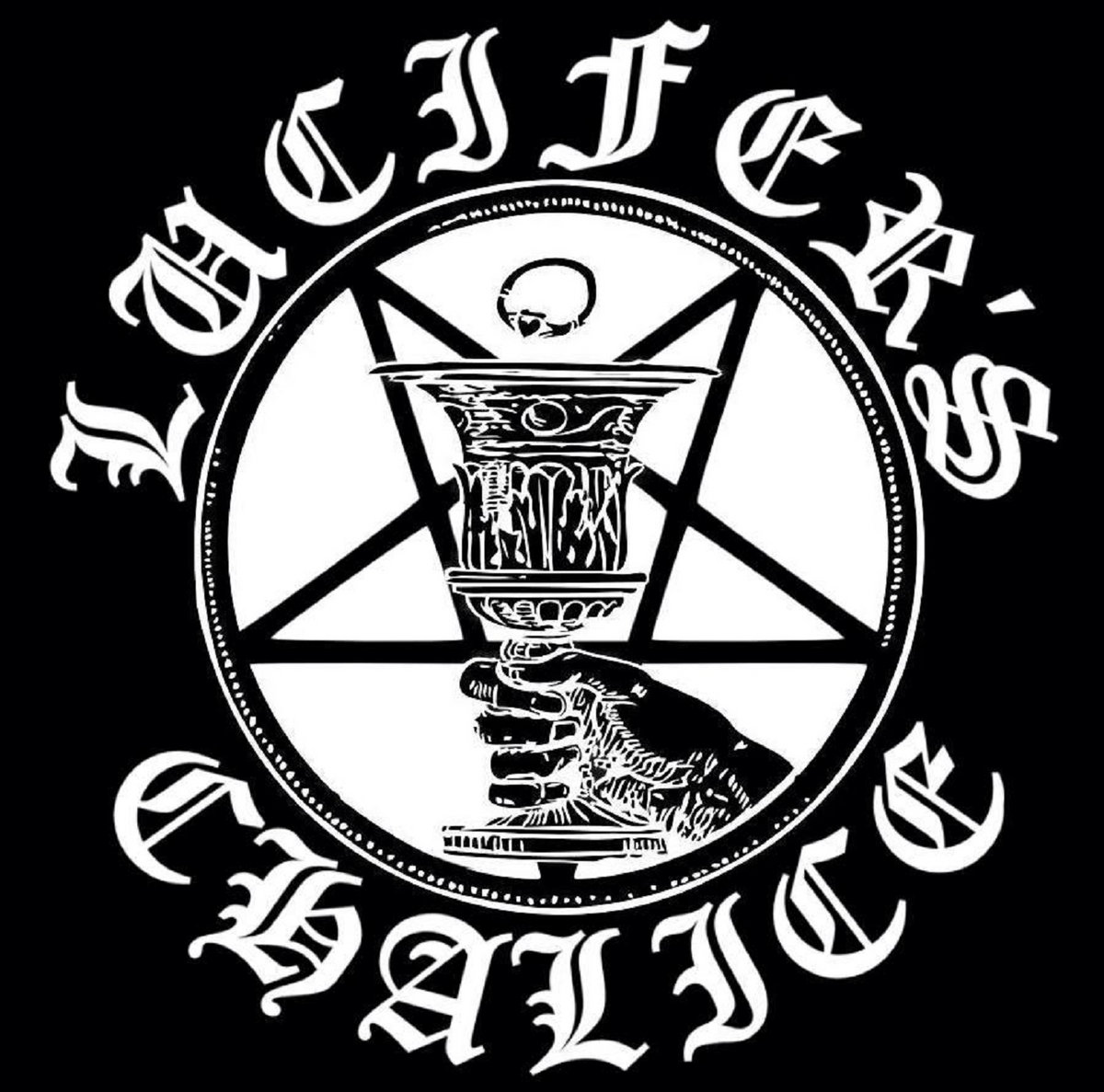 Hailing from Country Durham, North East of England, Lucifer's Chalice are obsessed with Early Iron Maiden, Early Mercyful Fate, Angel Witch, Witchfinder General, Early Omen - basically any that is New Wave of British Heavy Metal (NWOBHM) 1979-1984 and they are trying to create new music in that same style. The band members are Kat Shevil Gillham on drums, Sergio Ramírez Mendoza on lead guitars, Charlie Wesley on rhythm guitars and vocals and Dan Hughes on bass guitar. This is their debut album which is available on their Bandcamp page, it is their first release and it has been getting some good review, now it is time for us to look into it.

01 - Hung at the Crossroads

From the opening riff and feedback, you can see that Lucifer's Chalice are focused on creating a new breed of metal which has a firm footing in the past, but without trying to sound dated or as a tribute. It is a new take on the style and this eleven-minute opening track lays down the ground work for the rest of the album. It is methodical with some great riffs, the solos and bridge are impressive and keep your interest engaged as the song progresses.

02 - The Pact

Using a sample from the horror film 'City of the Dead / Horror Hotel', 'The Pact' is a horror metal song which keeps it simple and strong. Sticking to a similar style as shown on 'Hung at the Crossroads', it has a heavy Iron Maiden influence on this one as it showcases riff, after riff, after riff. It is a powerful song, one of the best on this album.

03 - Full Moon Nights

Sampling the 1979 version of 'Nosferatu', this fast, blistering paced song that goes for broke smashes it out of park for me. It has everything you could want from a classic metal song; dramatic lyrics, more riff changes than a diva has costume changes at a pop concert, drums that could power a car through a wall and focus, determined style that smashes through your speakers.

04 - Priestess of Night

The final song of the album uses a sample from the 1971 film 'Twins of Evil', 'Priestess of Night' is a final hurrah before the end of the album. Once again, the band treat you to as many riffs as possible, this time it has a hint of Judas Priest to some of the music and it also has a great drum performance as well. If you are not throwing devil horns at this point, then you are missing a treat.

Whilst this albummay be over thirty minutes in length, it is over in four songs and you are left craving more, just as a vampire craves more blood. Drenched in horror mystic and metal to its dark, black soul, this album is a great launching pad for this band. It is a traditional heavy metal release which fore fills everything you would want from this genre; massive riffs, lyrics which are focused on sinister subjects and a sense of entertainment which is missing from a lot of music. A lot of bands could learn from a release such as this.

8 out of ten - Oh, now you have my attention and maybe my time, money and heart
Top track - Full Moon Nights
You can purchase The Pact on the Lucifer's Chalice Bandcamp page here.
You can follow the activities of Lucifer's Chalice on Facebook here.
The Pact is not available on any streaming sites, but you should just purchase it directly from the band anyway.