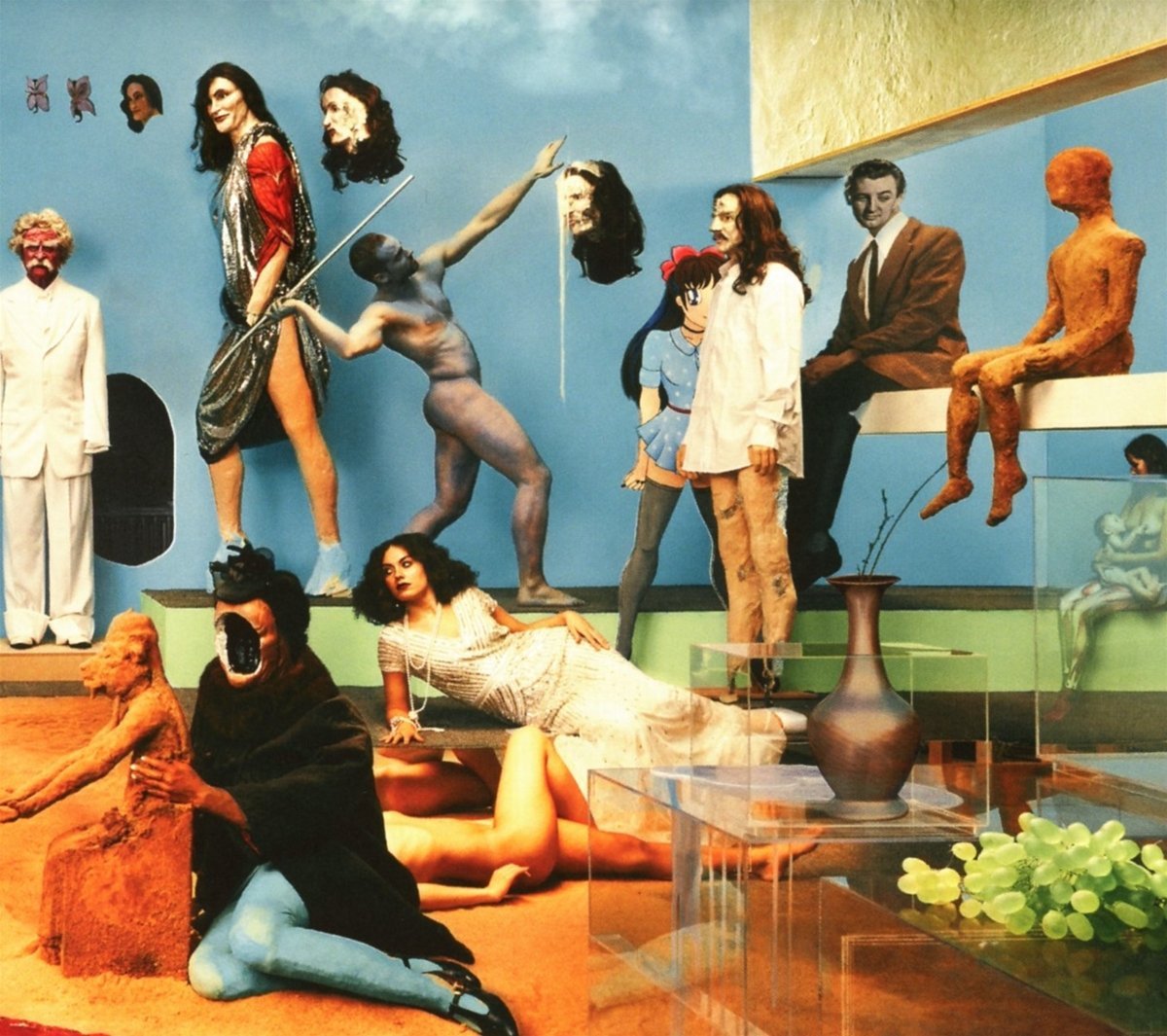 I'm going to start this review by saying that this is probably the hardest review I have had to write yet. Not because the album is indescribably bad. no, far from it. It's actually a corker. No, the review has been hard to write because it's so hard to describe. The nature of the music is, to me, something difficult to pin down. Each track swings between styles, genres and tones in such ways that I have given it five play throughs and it still brings something new each time. Go out on a limb and trust me, this is a cracking album.
Beginning with a rather chilled intro to "Daughters of Cain", which soon ramps up to a crackingly haunting chill out beat that had me there and then, the album kicks between gears effortlessly.
"Silly Me" reminds me of OK GO at their best, all you need is the wacky video to go with it. Quirky and lively, it is a perfect second track.
"Half Asleep" is a slow burning to begin with, intriguingly sinuous. The tone is half way between medieval ballad and old school western by the way of a sitar playing loon. Ok, you're probably thinking, WTF???, but it works. It goes almost full Bollywood in the last quarter before pulling back to a "Clannad-light" vocal finish. Yeah, just go with it!
"Dead Sea Scrolls" has a Flobots-like intro, before mashing it again with another OK GO style, but better, The organ work in the chorus sections, contrasting with the piano and sax are a weird mix, but also work very well.
"Prophecy Gun" is another slow burner, somewhere between Mike Oldfield and Depeche Mode. When the vocals do kick in, it's very much Oldfield, with dis-concordant electronics and soft, willowy lyrics. Alright, it's probably the weakest track on the album, but even so, it's still very good .
"Computer Canticle" is a brash, chaotic mess, lasting only a few seconds before leading into "Divine Simulacrum". This is a heavy, nursery rhyme laden track, dark and almost threatening before the chorus swings in with an eastern European vibe. This is a hard track to listen to a first, seemingly all over the place but as it progresses, it's the chorus that brings it all together, tent poles that the verses hang off.
"Child Prodigy" is to me, an applaud ringing appreciation of Mozart, just a minute long but a nice little break.
"Gerson's Whistle" heads back to Clannad territory before veering to Space and then hitting it's stride with a hint of Faith No More. Towards the back end, it's off on it's own tangent.That's how I am describing it. Listen to it yourself and see what you think. It's brilliant.
"Uma" starts with a fifties sci-fi warbling, staying slow and steady, and keeps that 50's style love song tone, just slightly off key, reminding you that this is Yeasayer's own path.
"Cold Night" ramps up quickly, a quick, catchy beat that has a hint of Nine Inch Nails (at their Pop-iest). An altogether light track, it's chirpy and fun, upbeat and I dare you not to have a hint of a smile on your face when you hear it. It leads into the final track, "Amen and Goodbye" that does just that in a short electronica filled burst.
So, what to score to give. Well, for me, it's a 10. Absolutely brilliant.
My favourite track, "Divine Simulacrum".
You can visit Yeasayer's website
here
.
You can listen to the album on Deezer
here
.
You can buy the album on iTunes
here
.
You can buy the album on Amazon
here
.