Well, what a year it has been for releases. 2015 has been an incredible year for me with records and for the blog as well - considering we do zero paid advertisement to get over 50k hits is pretty cool, but back to this blog. This is my own personal list of favourite albums of this year, there will be a post soon with the collective album of the year (which anyone can vote in - please see the separate post). Anyway, as this is a long post I will start straight away from 75 to 1!!!!

75 – Frank Zappa – Dance Me This

Final studio album from the archives of the Lord Zappa.

74 – The Decembrists – What a Terrible World, What a Beautiful World



Seventh album from the Portland combo.

73 – Waheela – No Funeral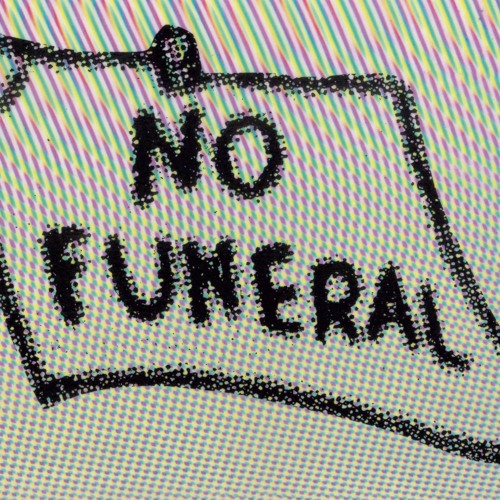 Technically a 2014 album, but another fine slice of drone from these crazy cats.

72 – Pile – You're Better than This
Electronica wonderment.

70 – Emerald Park – Go! Go! Go!


Ms Welch's third outing might not have been as attention grabbing as her first two, but it is just as rewarding.
68 – Motorhead – Bad Magic
You cannot keep Lemmy down, still fighting all the way.

67 – B.Dolan – Kill the Wolf

Scroobius Pip endorsed rapper with a powerful statement.

66 – Albert Hammond Jr. – Momentary Masters

Guitarist from The Strokes confirming he can do much more (and better) than his day job.

65 – wecamefromwolves – wecamefromwolves

Fantastic album from the Glasgow natives.

64 – Frank Turner – Positive Music for Negative People

Another album from the travelling modern troubadour.

63 – Press to MECO – Good Intent


It is new punk, but not as we know it.

62 – Danko Jones – Fire Music
The Mango Kid finally comes good and beats his early material.

61 – Eureka Machine – Brain Waves

More out of the box rock from Leeds, Yorkshire.

60 – Paradise Lost – The Plague Within

Also from Yorkshire, this time from the prophets of doom.

59 – Exxasens – Back to Earth

Beautiful shoegazing wonderment from Spain.

58 – The Pop Group – Citizen Zombie


An album thirty-five years in the making.

57 – Godspeed You! Black Emperor – Asunder, Sweet and Other Distress
More black noise from the Canadian powerhouse.

56 – Bjork – Vulnicura

From the wreckage of a broken heart came this offering of pain.

55 – Calabrese – Lust for Sacrilege

Rock 'n' Roll mixed with punk, gasoline and attitude.

54 – Kurt Vile – b'lieve I'm goin' down

With one of the best songs of 2015, this album looks like it will get more mainstream attention for Mr Vile.

53 – Martin Gore - MG

Another fine solo release from the main writer of Depeche Mode.

52 – Napalm Death – Apex Predator/Easy Meat


No-one makes grindcore finer than the originals.

51 – Pusicifer - Money $hot


With their strongest set of songs to date, this project finally hit its stride with their third album.

From here on in, I will use pieces from each of the blogs at this point if I did them (if not I will write some more about them).....

50 – Ben Folds – So There


This is truly an album which contains two separate (but equally important) halves. On one hand you have Ben Folds the songwriter and satirical genius of pain and love. This side is something that everyone is very familiar with and something I feel he will always do. Then you have the musician Ben Folds who has this serious piece to get out, by serious I do not mean that his other works are child's play - it is a big step to release a concerto in this day and age. I think both can co-exist and should both be cherished, this album shows that Mr Folds is more than capable of this.

49 – Bachar Mar-Khalifé – Ya Balad


I might not be able to speak the same language as Bachar Mar-Khalifé or have shared life experiences as this man has been forced to live through, but this album is a work which is something that has introduced me to his world. It is also an album that is still evolving in my mind and with each listen it takes a new form in my mind's eye, with each spin of the record I am finding notes and passages that do not need words to gain a reaction from me. I do hope that one day I get to read a translation of the words, I would never want to hear them in another language as they sound beautiful as they are now; this album truly moves me and it is another great record from 2015.

48 – Cold Sweats – Social Coma


Cover roulette brought up another winner here! This is twenty-nine minutes of quality punk noise that gives more than it takes. It is a brilliant album that should hopefully lead onto bigger and better things for the New York natives, it is one of those records which is best heard than explained so I will make this very brief - it is a great album and you should purchase it now! End of review, why have you not purchased it yet?

47 – Zombi – Shape Shift


This is not an album for the people who are following the current trends of the charts, it is for the dreams, the thinkers, the ponders, the people who will listen to a song and find more with each listen, for the people who love to have a collection that they can read the sleeves and find out more with one word that anyone can with the whole collection of Beyoncé; it is for the people who are able to reach into that different world from which Zombi have taken this music and given it form, it is one that flies against the world and does not alter its course on iota.

46 – The Fall – Sub-lingual Tablet


These guys can be seen as the prototype for bands like Sleaford Mods and Pulp to exist and why the late & great John Peel championed them – they have influenced more acts that you can imagine and this album is proof that they are not finished and anyone who thought so will be sorry for that mistake. You are taken on another brilliant noise trip that will please their fans (including myself). There has never been another band like them and there never will be one again, all hail The Fall!

45 – Omni Dimensional – Spherical


Now this album has some really good moments on it, "Survival", "Reflect Pt.2" and "Bear Pt.1" really stand out for me and show a true depth in performance from Omni Dimensional; you can feel the passion that has been added to each number and it really adds to the overall experience. However, there are a few too many bridging tracks which could have easily been absorbed by some of the other numbers and it would give it a better finish. This is just my thoughts and it does not change the overall mark of the album. For the prices that are being charged here (FREE!!!!), it would be worth downloading just for the above three tracks alone. Definitely someone to follow in the future.

44 – Drenge – Undertow


This album is something I really wish I had have found out about earlier, it is one of the most spectacular records of this year. It is one that is perfect for the darker times of the year, you are shown that even out of the dark gloom that something beautiful can emerge and flourish. The more you listen to it, to better it sounds as it grows before your eyes. If these guys come near you or you have a chance to get the record, stream it or lend it off a friend - do it and then find one of the lost gems of 2015.

43 – Vintage Trouble – 1 Hopeful Rd


I am won over here; it is a stunner of a record that have some brilliant old school R&B. There are a couple of number which are not as great as other songs on the record, but there is more than enough talent, charm and passion on here to more than make up for that. It can be played at any time of year and still make every night and day a party and a time for lovers as well. It is both classic and new at the same time which is a hard act to pull off; no matter which way you look at it you are hearing an album which will only get better with each passing year.

42 – Young Fathers – White Men Are Black Men Too


Following from last year's Mercury Music Prize winning 'Dead', Young Fathers bring out this sublime piece of art that has been causing waves all around Europe and the rest of the world. Without sacrificing any of their sound, they have followed up with a great slice of hip-hop that does not disappoint.

41 – Clutch – Psychic Warfare


Picking up when 'Earth Rocker' left off, Clutch continue on their mission to lay the music down and have the people dance. Whilst it has not been as immediate as their last record, it is still one of those records that you can reach for and just rock out to.

40 – Black Prairie – Fortune


The cover is intriguing and the performance of the band is incredible. It could have been cut down by a few numbers, but this is just a personal thing. It is a brilliant album which has been played a lot since I received it and it will continue to be played a lot more afterwards as well. This is a brilliant riddle of an album which will continue to show its wonders for years to come.

39 – The Reverend Peyton's Big Damn Band – So Delicious!


I am blown over by this album, it is truly an album that crosses genres and has so much going for it that it will be able to create a party wherever it is played. It showcases the alternative blues and country in a way that I have not heard before and I will be checking out the rest of their back catalogue as well. It has a rebellious spirit that is also very welcoming to everyone, they just want to party to be in full flow and as the album title says, this is so delicious. No matter what sort of music you are into, I would recommend this album.

38 – Eagles of Death Metal – Zipper Down


This album is dumb fun, it has a limited appeal for sure and it has the lyrical depth of an empty paddling pool and I do not care – this album have been the right album to come at the right time, it makes all the right moves (well, apart from the cover of "Save A Prayer") and it just does not take itself too seriously which is hard to do at times. You will either love it or hate it as soon as it starts, it is just one of those albums that will appeal to fans of the band and it might pick up a few more people along the way, but it might make a few people shake their heads in a bemused way. Fuck them, they need to lighten up - much like I have needed to do. It might not win many accolades, but it does not need them; it is a cool album that they have been threatening to complete for years – let the good times roll!

37 – DÉLUGE – Æther


I am so impressed by this album, hands down one of the best finds I have unearthed on cover roulette. I am stunned by the dark beauty of the album, the performance which is equally fierce and fragile in many places; the record is one that should be given higher praise amongst the metal community. For the black metal genre it is another stunning moment and if you have the slightest interest in the genre, then this is an album which you need to have in your life. To summarise this review - Beau, juste incroyablement beau.

36 – Amorphis – Under the Red Cloud


This is a great record that has made me wonder why I have not investigated more of their work over the years; it could be a cross over in terms of metal as it has appeals to more than one audience in the mix, but that might make some people a bit uneasy and wary of the album - it might try to please to many people. If you fall into this camp, you are of course, crazy. This album is just an out and out classic release that will go down in the ages as one of the best metal releases of 2015.

35 – Gaz Coombes – Matador


I was truly not expecting much from this album at all, but over the half hour or so that the album was playing, my opinion was challenged and changed; it is a game changer if ever I heard one, it is a million miles from his roots and it is also a beautifully fragile album that has me in raptor. If you are expecting more Supergrass in a different light, you will have to look elsewhere. Even if you were not a Supergrass fan beforehand, I would recommend this album; you will be surprised. The king is dead, all hail the new king in town

34 – Kylesa – Exhausting Fire


When you look at this album from start to finish (even "Paranoid"), clearly it is not doing anything that has not been done before; but it is doing it in such a way that you really do not give a shit about that sort of stuff when it sound this good. For a sludge album, some of the songs are quite quick, but none of them really outstay there welcome. You have a beautiful sludge/stoner record that has some elements of shoegazer, classic rock and doom added to the mix to create a great record that has one track too many. I have a feeling that in years to come this mark will seem a little harsh and I will be wanting to give it more, apart from "Paranoid" - that version is not needed at all. Amazing album, pointless cover.

33 – versechorusverse & David Lyttle – Say & Do


I like this record a lot. It is a gentle record that invites the listen in and shows how a good collaboration should work. You have nine quality songs here, all of which complement each other very well and I am now going to have to investigate the work of Mr Lyttle as well as well as keep up to date with VCV. This album is a great album and I recommend you to check it out.

32 – Wilco – Star Wars


Even if this album was not on a free download, it would have been an album that I want to own. Sometimes Wilco have got it wrong for me, something has not clicked and whilst I would always appreciate the craftsmanship that the band always place in their work - it would not be for this listener. This album is not one of those albums. Apart from a couple of numbers, this is the best they have released in years. It is a great alternative album from one of the elder statesmen of the Alternative Rock genre. It is obviously going to gain a lot more publicity through the free download, it will also get people who are so impressed by the album that when it gets a physical release they will purchase that as well (I count myself in that group). It is such a great record that I think I will have to play it again very soon – well played Wilco, well played.

31 – John Grant – Grey Tickles, Black Pressure


Upon reviewing this album, I questioned why I have not listened to John Grant before this album; it is obviously one of those decisions that I made at the time due to the sheer amount of work I review and I should have went in a different direction. This is stunning and has knocked me for six in places, John Grant's vocals are so rich that I am sure that in some places in this world they can be used as currency, the music is incredible and apart from "Voodoo Doll" there is not a moment on here that I would gladly listen to for the rest of my days on this mortal coil. He is a stunning combination of a few of my favourite solo artists with a shit load of originality, you can name any singer since the seventies and there is a good argument to why he is superior and it would start with this album.

30 – Ash – Kablammo!


This is probably the best album from Ash I have heard; even in the moments when I was not as emotionally attached to the songs, I could still appreciate what was a labour of love for the band here. When I first heard most of this album in a shop, it was actually a moment where I stopped still to listen to the tunes, I have not had that in public for an awfully long time; when the music can physically make you cease moving so you can absorb it, then you know your hearing something special. It is not a perfect album for me, there are a few numbers which I could not connect with; but out of an album of twelve tracks, a couple of tracks that are not for me is a good result. I am pretty sure that Let's Ride will be in the top tracks of 2015 for the blog, but if the album is up there as well then I would not be surprised either. Welcome back Ash, it is good to still have you around.

29 – Skindred – Volume


I will admit I was a little skeptical at the beginning of this album, I have heard that they are better live than on record and it made me a little nerves before trying this record. But I am glad to report that these fears were misplaced and the album is a corker. The songs are all played brilliantly and it appeals to both the older me and my younger self who sometimes cry inside that I like jazz now. It has so many great songs that it was heard to actually choose my favourite number. But there are a few things on here I would change; some of the ordering was off - the last three track should have been moved around and why have two of the interludes so close together? But if your only problems are track ordering, that is easy sorted. I really like this album, it is great on so many levels that I cannot help but be impressed.

28 – Blacklisters – Adult


Second albums can be a tricky thing for some artists, some bands can do it and some band just do not have it in them to make that second record. I am pleased to report that Blacklisters are one of the bands who have been able to create a compelling and interesting second album. It does not try to imitate their first album and have made another fabulous slice of noise that does not disappoint. If there was an issue to be noted on the album, it would be the track ordering; it ends a little too slowly for me (and I do not mean the secret track). "Priss" and "Downbeat" are great songs, but it seems to weigh the ending a little bit too much. Whilst I prefer the first album, I still love this one as well; the band sound as if they have not lost their spark that made 'BLKLSTRS' such a ball of fury, 'Adult' is another brilliant moment from this Leeds mob - buy it now.

27 – Biters – Electric Blood


Bon Scott of AC/DC once said the following - All the songs we do are basically about one of three things: booze, sex or rock n roll. I think that there is something similar to be said about Biters. It seems to be wishing it was the 70's/80's, trying to escape the inevitable and living the dream (with a bit of sex and rock 'n' roll in the mix as well). It is just a fun album that is simple in its mission and brilliant in its delivery. I am very impressed with the record and that silly cover as well, they are one of the best rock 'n' roll bands I have heard for years and I hope that there is a follow up to this album.

26 – Blur – The Magic Whip


Ok, here is the rub for the album: It is not a happy place to be in. It is a dark and sorrow filled album, some of the lyrics are (as I stated earlier) shite and the lack of energy has made it a hard album to comfortably listen to in a single sitting (even Morrissey would ask them what is wrong). But it does have some of the best music I have heard from Blur in a long time, it shows that their time apart has given them a lot more to bring to the table and they are not just after chasing former glories. It is also an album that has been really hard to pinpoint for me if I like it or find it just too annoying; musically it has a lot of plus points and this makes it hard to give it the kicking I always want to give Blur albums. As I said, I am not the biggest fan of Mr Albarn, but I really like Graham Cox, Alex James and Dave Rowntree; but I will concede that they have made a very interesting album and the fact it has made the top 40 of the year mean hell is officially an ice rink at this moment.

25 – Ginger – The Year of the Fanclub


As an advertisement for the G.A.S.S. project I have to say this is very effective, mainly­­­ due to the fact that I am trying to figure out how I can get the funds together to join in the fun to get the rest of the tracks - I think that say it all when you want more and you are considering getting the rest due to a sample. Because there is not a track from each release, I am wondering how those songs sound and why they did not make the cut. If you're unsure about getting G.A.S.S. and you want to try before you buy, this is another great release to add to that collection. It does not feel cobbled together, it sounds brilliant and it is beautifully packaged, well done Mr Wildheart.

24 – Dave Gahan & Soulsavers – Angels & Ghosts


This is a dark gem that has been released in 2015, it is an emotionally raw album which is high on drama and whilst being relatively short it does not leave any wasted space. Whilst I cannot comment on what other Soulsavers albums (which I will be checking out, really cannot apologies enough for not checking them out before after all the people they have been working with), it is distinctly different to his other works (both solo and with Depeche Mode) and it adds another layer to him as an artist. Another great outing outside of Depeche Mode for one of its members with amazing results.

23 – The Skints – FM


This is a great album that is not just for the party, there is depths to this album which show some uncomfortable truths. There is an angry to some of these number, a sense of wanting the community to come together and some love as well as some good times. It does not say that the world is perfect, but there is still some hope in there; it might be fragile, but the fight for that hope is brilliant. If you want something for that is going to challenge you as well as be the music for a good time, tune into Skint FM.

22 – Sleater-Kinney – No Cities to Love


I sort of regret giving this album a 7.5 out of ten, but what an album it has grown up into; it is exactly as I would have expected it to be, angular rock with some fantastic tunes. The beginning of the album is especially impressive and "Fade" is also as fitting an ending to an album as well. There is a little lull in place, but overall this still keeps the quality high on the record as well. It does not feel like a retro trip or like a band stuck in a time rut, it feels as if they have come back around just when they had something to say. It certainly makes me interested in finding out more about their earlier work and it also has a tune in "No Cities to Love" that could be the song of the year for this man. If you prefer your rock to be angular go no further than this album.

21 – With the Dead – With the Dead


Lee Dorian has had an interest career since he started "Committed Suicide" fanzine and was the original vocalist of Napalm Death. With Mark Greening and Tim Bagshaw (ex: Electric Wizard members), this is essentially the biggest sludge/doom release of 2015. For a six track album it is a stunning release that has so many hooks that it is impossible not to submit to the music.

20 – Moonbabies – Wizards on the Beach


This album is a beautiful release, it has a strong nature feel (which is helped with a lot of the samples used throughout the album); the dream pop nature of the record is something that is very appealing and mixed in with a huge dose of psychedelic tunes & the shoegazing (once in a while drone-like) nature of their music is great. I also like the way they present themselves and their music, it is positive to see the way they have invested in this project and how passionate they are about it as well. As I said, a few of the songs could have been extended for me; but that is a personal thing and does not detract from the fact that this is a great release, it is a relaxing record that will be a great addition to this list. There is also a deluxe version of the album out now, it will be reviewed soon (sorry for the delay guys).

19 – Therapy? – Disquiet


What we have here is an album from a battle hardened act who have been making music for the best part of two decades and have never rested to long on their own laurels; they have also just kept on doing what they feel is best and hope that the audience come along. This is a much more aggressive and passionate volume compared to 'Crooked Timber' and 'A Brief Crack of Light'; not that these as passionless albums, this one just seems to have something more to it. Now the big question for some people is much like the big question that gets levelled at Slayer with each release – is it better than their biggest release? This is a really unfair on the band; as good an album as 'Troublegum' is, you cannot keep looking back at that golden moment. What would be a much fairer question this – is the album any good? The answer here is a resounding yes, they still sound as if they give a shit about their sound and they are not making an album just for the sake of it - unlike some acts I have heard recently, the passion has not faded and I am so happy that they still make great music. The fact it does move the band in a more aggressive direction is also something that I have enjoyed on this album – not that the other albums were acoustic guitars and harps, it just seems as if they have found something new to be pissed off about. It is another fine release which should be rising high in any Therapy fan's collection – basically, purchase it now.

18 – Slayer – Repentless


Jerm got it so wrong with this one (it is another that has missed the cut for album of the year). Slayer have been treading water for a while and everyone knows it, sadly it is the passing of the late (and great) Jeff Hanneman that the band have released another great slice of thrash metal. The solo's, the manic drumming, the growling and screaming, the cover - everything about it is back to their classic best. It is certainly their best release since 'God Hates Us All' and that is one of their high water marks for me.

17 – Killing Joke – Pylon


You have to tip your hat off the Killing Joke for making another great album. It does hint back towards their earlier days in places, but never in a backwards or reflective way that would be taken as nostalgia; they are still as fucked off as ever and that fire is in no danger of dying out soon. Killing Joke have the ability to be as beautiful as they are harsh, their music is always a contradiction and I love that they still making music that is important. It does not disappoint at all, it is sounds as relevant as anything else in their discography and shows that ages does not lessen the ability of Killing Joke to reflect the mood of the world when needed.

16 – My Dying Bride – Feel the Misery


This album is brilliant, dark macabre album that takes the audience on a journey through the blackest of nights with a slice of doom that will make foundations quake. The performance of all the members of the band giving brilliant performances, not one note out of place or has not been agonised over either. Like many other bands, it is very much in their own comfort zone and you do not get any great surprises; but would you want that from this album? They already shocked the world when they released '34.788%... Complete', this album is one of those albums which can only further enhance their reputation and it is just brilliant. The list of My Dying Bride albums which everyone should own has increased by one......All hail the kings of misery once more!

15 – The Prodigy – The Day Is My Enemy


This album is a good album, it is certainly their best album since 'Fat of the Land'. The songs "Ibiza" (with Sleaford Mods), "The Day Is My Enemy", "Invisible Sun" and the all-conquering "Rok-Weiler" are out of the top draw stuff from the Prodigy. The problem is the same as that sometimes happens with band who have been away for too long, they is far too much material towards the end which (whilst not being bad) could have been released as a teaser EP before or another one afterwards. Sometimes the phrase 'leave them wanting more' is appropriate, never more so than here. It really takes what could have been a killer return and makes it a great return to form; you cannot deny the power behind the record, but it could have been so much better with a little bit of a clip and it would have been so much higher up this list. Never has something so good being let down by not knowing when to stop.

14 – Kendrick Lamar – To Pimp a Butterfly


So how does this album fare overall? Well, when looking at the track individually are all strong and the music is of a high quality. The lyrical content is very hard hitting in places, uncomfortable to listen (by design obviously) as it shines a light on matters which a lot of people would like to pretend where not there (they are and in this day and ages it should not be the case). The strength of this album is in the whole, whilst the tracks work by themselves it works so much better when played in one go. Is it the album of a generation? I really do not know that, it will be for future generations to decide that one; however as well as 'Black Messiah' by D'Angelo & The Vanguard, you have one of the best albums of the last 12 months which is not afraid to show the world how it really is - this will top the usual critic awards this year, it is potentially within a shout of our as well.

13 – Matt Skiba & the Sekrets – KUTS


This is truly an album that is the sum of all its parts which work so well together; when you have songs such as "Way Bakk When" which are brilliant but are the weakest on the album due to the quality, then you have a winner. It obviously is going to be compared to Mr Skiba's other act which is a little unfair as it is a totally different beast, I think that this record to be one of the dark horse for album of the year for me. It is not a perfect record in terms of single songs, but the resulting record is beautifully flawed and works on so many levels for me. I love this record because it is something that people can relate to very easily, the songs all join together to make something that is more than you would expect and that is the sign of a great album. If you want some company for your misery, please find your perfect companion.

12 – Pastel – L'Acchiappnuvole


Now whilst these song are short, sharp blasts to deliverer an intense experience, this album is best played as one glorious long whole experience. Individually the songs seem to feel as if you are looking at one small, but vitally important section of a glorious machine that requires all ten parts to work as a whole. It just feels better when you play the all in a row and you get all those little highs and lows swimming around to make a complete number that mesh so well together, it is truly made greater by the sum of all of its individual parts. A + V (aka PASTEL, aka Andrea & Vito), whilst we may not know too much about you, we salute this brilliant record you have created. I would recommend checking out both the vocal and instrumental versions of the songs, as they give different dynamics with each interpretation. A great album from these Italian men of mystery.

11 – Tellison – Hope Fading Nightly


This is basically one of my favourite albums on 2015; it does not one foot is put wrong and the band sound as if they have made an album that needs, nay it demands further listens. It is a great indie rock record, something that sound familiar straight away and also totally refreshing in this world of Little Mix, One Direction and other creatures from Dr Cowell. What this album is doing for me is taking the emotions of these men, pinning it down whilst they dissect, exam it, trying to understand it and then showing it to the world. It is a bruised record and not one to listen to if you are on the edge, or maybe it is as it can show you that you are not alone. I do hope that if you read this you at least check the album out, it really is worth the effort and will not disappoint. My only disappointment is the top ten is really crowded.

10 – Le Butcherettes – A Raw Youth


When I originally reviewed this I stated I am wondering why I have not listen to this band beforehand and how I can get hold of the rest of their collection – it is a feeling that has haunted me during this album. Apart from one track really, it is a strong and beautiful album that combines a lot of style but is firmly focused on the alternative side of the musical spectrum. I have gone backwards and forwards on what mark to give the album as the performances deserve to be recognised and I did not want to under or over sell it. But I think Teri Gender Bender, Chris Common & Jamie Aaron Aux (together with special guest Iggy Pop & John Frusciante) have created one of the best records of 2015.

09 – Ghost – Meliora


This is one of the most dramatic album of 2015 and very enjoyable as well; that have truly outdone themselves on this album without question, from the opening moment to the last haunting note nothing is out of place. It is an improvement on their last outing and it also eclipses their outstanding first album (something else I did not thing would happen), you can hear the way they have improved over time with their sound and that they are evolving into something else. Yes, if you are put off by the satanic stuff it will cause a problem or two; but look at it this way – it is all part of a play that they are creating, very much like Alice Cooper and David Bowie. Even if it is true to their souls, then you will (at worst) bought something that is akin to buying an album of beautifully crafted hymns but these are for the prince of darkness. I know I say they going on about it as much as the Catholic go on about God, but it adds to the drama. Enjoy the songs, enjoy the drama and enjoy one of the strongest rock albums of 2015 - I did not build it up too much in my head.


08 – Faith No More – Sol Invictus


Let us address the elephant in the room - this is not the return that people were demanding or expecting, it is not as big as their earlier work (but with that said, it is not in a bad way; at least they are trying something different) and it does have its flaws. But, I also find it hard to agree with the people who are saying that this is the sound of a band playing as if they are a shadow of their former, younger personas. I love Faith No More as well, but you have to accept they have changed - the people who are listening to this in their youth and that are saying that this is the work of a spent force have grown as well, so maybe they have moved on to different things? Each Faith No More album I have listened to does the exact same thing for me, it always takes a while to digest and sink in and I do not envision this album doing anything different - I like puzzles and this album feels like it will be one of those releases.

07 – Frank Carter & the Rattlesnakes – Blossom



This album is a game changer – you are never sure what to expect with a band when you go by their cover, even if you know something about one of the people in the band. This is an explosion draped in hardcore and filled with piss and vinegar, it is harsh, unforgiving, brutally honest and in no mood for taking any shit from anyone. From the opening note to the ending of "I Hate You", there is not a track which does not impress; production is loud, the performance by everyone sounds brilliant and it is one of those albums that will take a lot of work to beat. I usually look for counterpoints so I do not come across as a fan boy, but I cannot apart that I wish there was more on here (but it is best to leave the audience wanting more) – what an album....

06 – D'Angelo & The Vanguard – Black Messiah



Upon reflection this album is more about love than protest, more about change through the heart than it is about current events. There is protest which should have been answered long ago, it should not be this way in this day and age. As has been stated by many people, most of this album was finished a while ago, but something has been amended to make it more relevant but I think it would have still be a strong album beforehand. Musically, this is the album that Prince should have released in 2014 instead of his two albums which did not quite match his past. D'Angelo has shown the world that R&B, funk and soul are not just computers and pretty beautiful mannequins singing words of nonsense to the world. This is such a brilliant album and whilst it may have been released in the end of 2014, which is still as relevant at the end of 2015. If you do not get this, you are dead inside – it might have took as long as 'Chinese Democracy' by Guns 'N' Roses, but it shows that some things do take time and redemption can be achieved.

05 – The Armed – Untitled



I like surprises like this album - it makes the world such an interesting place. It is a vicious piece of music that just saying it is a great punk album, a great grindcore album, a great mathcore album just seems to do it a disrespect; it is a great album and one that does not want to sit in one easy fit pod too easily; there is a fire in this band that is not easy to capture in words and is even less easy on the ears in places and this is where the band thrive. I have stated on many occasions that when I was younger, I heard Napalm Death before I heard the Sex Pistols and it made punk seem weak sauce to me - the album I heard first was called 'From Enslavement to Obliteration' and this album is just as exciting to these ears. It is a new fire to enrage the masses and one that needs to be heard; the new kings are here..... All hail
⋈
!

04 – Ryan Adams – 1989


I was so ready to hate this, even with my love of Ryan Adams and his song; it is Taylor Swift and as a man who is approaching his four decade on this mortal coil, I really should not be listening to the sound of a woman who is top of the hit parade. But this album is so good, I have choice but to fall under its spell. It is by no means an all-conquering perfect album and now in the name of having to tell the difference, I will be reviewing the original album as well (DAMN YOU MR ADAMS). This is not a dig at Taylor Swift, out of all the pop artist's out there she is one of the few who seems to be a good egg and is very responsive to her fans and is not above taking the fight for artist rights to the music industry as she has that much clout (her appearance in New Girl still makes me chuckle). What Ryan Adams has done here is help both of their careers out; he will get new people who are into Taylor Swift checking out his music as they will be interested to hear his other work (start with 'Love Is Hell', 'Ashes & Fire' and 'Gold') and the same with happen to Taylor Swift. This is a labour of love that works on so many levels, it is something that should not work but that is what Ryan Adams does best – making the impossible real.

03 – Mercury Rev – The Light in You


My review for this album was basically a love letter of sorts to this album and the current version of the band. There are eleven songs on this album and not one of them is another other than glorious. When a and sounds this tight that it is either through necessity or a new found fire; whichever one it is on this album, I hope that it can be sold in bottles. From the opening ripple of "The Queen of Swans" to the fade out of "Rainy Record Day", there is not one moment when I have wished to be listening to anything else, reminded of a different band or wanted to stop the record. It is another brilliant album in 2015. This is an album of stunning fairy tales that has stolen my imagination, heart and soul and I am so thankful I picked it up, I think you should as well.

02 – Sleaford Mods – Key Markets


Ok, cards on the table - I think they have equaled 'Divide & Exit', it is a very strong successor to that album. The anticipation has been matched with an excellent album, you can hear that there has been change to the music and the production has been increased. This does not diminish anything from the sound, it is still as fierce as ever and strong as it has been throughout all the releases I have heard. The social commentary of the record is as sharp as ever, with the usual mixture of sarcasm and writhing irony. Each track is fantastic; some take longer to sink in but they are really worth it. From beginning to end, it is one of the albums of 2015 from one of the best bands going.

01 – FFS – FFS


Yes, yes, yes!!!! I love this record! There are moments before I put it on when I doubted what the resulting record would be, I feel like a doubting Thomas here; but I am happy to repent as this album is just full out fun. Is it flawed, of course it is! There are a few moments which do not quite work, but that is only compared to the towering parts of this record like "Police Encounters", "Johnny Delusional" and "Piss Off" - when you have songs of that quality, you are going to have moments that might seem to be flawed but on closer inspection they are still really strong. I love that they have followed through with this record, I hope they keep their promise that this is not going to be a one off release and I recommend it to everyone.

So that is it, the Mods are cruelly second again but the FFS album is such a great album it was not really a question of who will beat it, but how the fuck could anyone beat it. As it turned out there was no-one and any album from the top twenty could have easily been the album of the year; they are all that good... I hope that as the year draws to a close that you are all well and that if 2016 is only half the year that 2015 was musically, then we will be in for a cracking new year.

Eddie