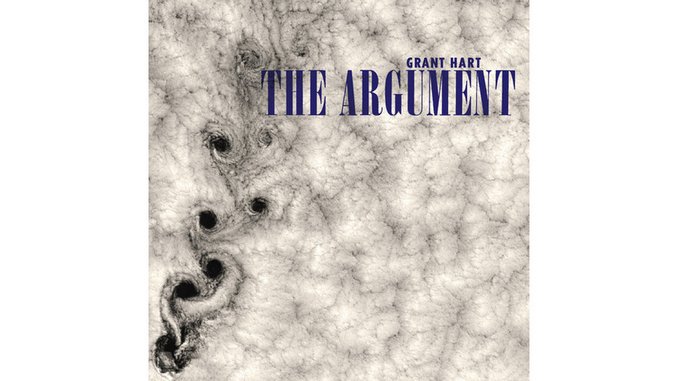 When I was growing up, there were a few punks who hung around where I lived and they had the jackets with various patches and logo's on. There were so many exotic names to the young mind; one of them was Hüsker Dü. Now I have followed the career of Bob Mould from the band with great interest, but I have not really looked into the workings from the other two members. Not because of any loyalty, just that I have not bothered myself to do it. So in order to amend that, here is a look at the latest offering by Grant Hart, the other vocalist from Hüsker Dü. This is a concept album based on Paradise Lost, the poem by John Milton and it is also inspired by the friendship that Hart has with beat poet William S Burroughs.
Taking a mix of electronica, distorted guitar and what feels like a lot of lops and samples. Being a double album that is based on a legendary poem of 79,810 words, this is not the easiest of albums to indulge in. It is by its very definition a lengthy process which takes a while to absorb and digest. It is also an album that takes a while to let you in, if you can get past the beginning of the album. With its little fuzzy guitar, basic drum kit, organ keyboard and Hart's distinctive vocal style, this is not an album for the masses; it will only be appreciated by the few who - a) have the inkling to enjoy the macabre and strange - b) who are interested in Hart's work or - c) who want a challenge which is not as hard as jazz. There are some many facets to this work it is hard to know where to start.

This is a loose album in some ways, the vocals of Hart are as inviting and wonderful as ever (he is responsible for my favourite Hüsker Dü song "She Floated Away") and moments like "Golden Chain" with its acoustic rhythm and little tin bell chimes bring back that charm that Hart can bring to a record. Indeed, with moments like "I Will Never See My Home" that starts with a wonderfully haunted keyboard intro and lyrics of woeful lose about not being able to return to where you were once welcomed just breaks your heart. However, he can change it as shown on "I Am Death" which feels like the Pixies doing an acoustic pirate shanty. This album has some beautiful little moments, such as the beginning of "War In Heaven" with the gun fire and samples over the simple opening, but all does not sit well here for this listener.

The main problem with this album is the length of the record. Twenty songs where fourteen, maybe even fifteen would have made the same point and a more dramatic impact. As nice as songs such as "Underneath The Apple" and "If We Have The Will" are, the album could have done without them to be honest. I have to say that this is the only complaint though that I have about this album. It is a brave piece of work, it is quite far removed from Hüsker Dü and I am quite glad about that. Whilst Bob Mould went on to do Sugar and his own solo career, Grant Hart has went on his own direction and whilst is may not be perfect to this listener in places, it is an beautiful and brave piece of music and well thought out. Seems like I have a little bit of catching up to do.
7 out of ten - This is good and well worth a check
You can purchase the album from Amazon here
You can visit the Grant Hart website here
You can listen to the album on Spotify here