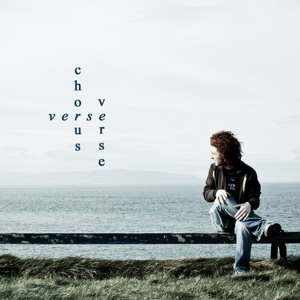 I remember when I first saw VerseChorusVerse (AKA Tony Wright) supporting Jonah Matranga in a bar in Newcastle upon Tyne called Trillians. Now I knew nothing of his work with his former band 'And So I Saw You From Afar' and had not heard anything before hand. However, he did a wonderful performance that evening, even did a cover of "Footsteps" by Pearl Jam with Jonah which you can see on YouTube (for some reason it is not loading up). After the show I got to met him and purchased this ep. Now soon Mr Wright is hoping to release a new album, but before that I want to take a look at the original songs that I heard.
What we have here is a well produced four track ep, that starts off with the wonderful "One Fine Day" (which is a stable of my iPod mix), and it is followed by the sublime "Into The Autumn" which includes a wonderful little solo which haunts the mind for days afterwards. Now unlike when I saw VCV, this is a full band affair which makes "Throw Me Away (Sold Us Astray)" and the simplistic and lovely "The Accused" which makes this ep something very special.

Now people who come here often know I try to make an even point and state if there is something that is not as good or could have been done better. Well it is nice to report that there is nothing to be critical about here. It is a beautiful ep and well crafted - I would recommend it to everyone, and I would also ask that if you like this, support Tony in his new Pledge Music venture for his album release. But also get a copy of this ep. You will not be disappointed.

5 out of five - I wish I had extra ears to love this more

For the next 8 days from 7/7/13 - you can pledge to the new album on Pledge Music
You can purchase the MP3's from Amazon here
I cannot find a website, but he uses this Facebook page a lot
You can listen to the EP here on Spotify
You can also listen to the EP on Soundcloud here
Whilst the EP is not on Bandcamp, there are other releases on it