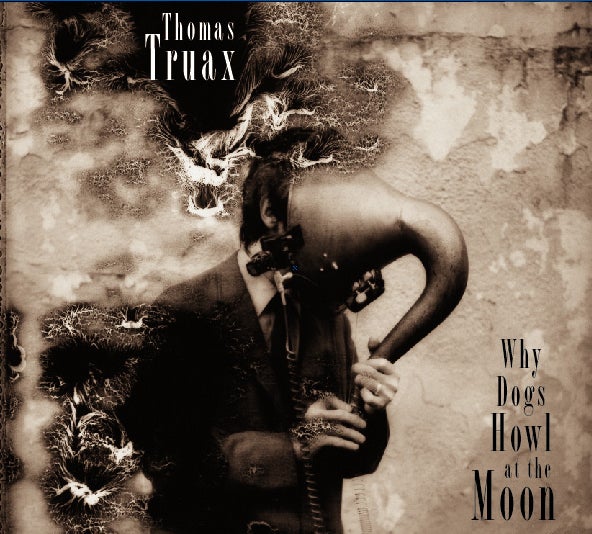 I remember the first time I heard about Thomas Truax. I was down in London Tawn (something us Northern folk have to do when talking about the places in the South of England) and I was off to see System Of A Down for two nights in Brixton. On the morning of the first night I got an over excited text to ask if I want to come and see one of the most exciting people live that my friend had ever heard about. This was a man who had moaned at me for a few weeks about seeing Serj Tankan and co in London, but this was obviously important. I promptly told him to fuck and watched some decent gigs. Then I saw Mr Truax in a gig about 8 months later. To say his show was entertaining is to say that George Bush Jr was just mis-understood and was really a good candidate for President of the USA and did not buy his Presidencies. I was blown away as I have been every time I have seen him live. So now I am putting my foot into reviewing his studio work which if I am honest has not excited me as much as his shows - he is more of an experience than anything else. So how did this (his third album) do in the face of what has gone before hand...
One thing I have always found is that some of Mr Truax's music does not translate well to the studio - it's not that the recordings are poor, it is just the live versions are soooo good. This was his third release, and it broke that tread. From the opening "Stranger On A Train" which details Mr Truax's love affair with the British Rail network, following this with the beautifully haunting "Sea Creatures" there is a fantastic mix of the show and the studio band which just bring the best out of Mr Truax and his Hornicator - this is a homemade music instrument that looks like a gramophone which has various mouth pieces, strings and other attachments and he uses it with a looper to make the songs grow.

Mr Truax also goes on to discuss his feelings about his home country in "Alien In America" and a conversation he has with his dog - in the wonderfully crazy "Why Do Dogs Howl At The Moon Part 1" and "Why Do Dogs Howl At The Moon Part 2" which has a hook that will stay in your memory and hopefully you will not be singing down the phone to random strangers on the phone - that never happened to me, honestly, never at work, almost.....anyway, it is really catchy as is this whole album.

Whilst this album is very enjoyable and from the beginning to the end track of "A Notice Of Eviction To A Closet Full Of Skeletons" Mr Truax has made a wonderful piece of art, it still does not quite match his live shows - honestly this man needs to be seen to be believed and he regularly tours the UK and his new home base of Germany. He is an event more than an act, but this album is still a joy to hear. You will be caught under his spell and singing his songs randomly to people. It's like a cult but with better instruments.

8 out of ten - Oh, now you have my attention and maybe my money, time and heart
You can buy directly from Thomas via Big cartel here, and it is better for him too
You can purchase from here and Amazon
Here also has a bandcamp page here w

here you can purchase

this album on,

as well as his

other works...
Please visit the website here
You can listen to the album here